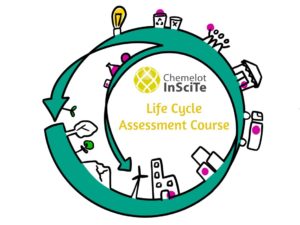 This course is coordinated by the Sustainability group of the Aachen-Maastricht Institute for Biobased Materials (AMIBM), Maastricht University and Chemelot InSciTe. It is designed to give an overview of life cycle assessment (LCA) and aims at providing the competences to perform, evaluate and interpret an LCA study. The course is made of 6+1 modules and all scholars and professionals in universities and industry, as well as PhD and master students, who are interested in sustainability and environmental performance of their research project/product are welcome to join! Please note that this course is NOT suitable for those who are already familiar with the principals and uses of LCA and are mainly interested in learning the LCA tools such as SimaPro. Here are some quick facts about the course:
Name of the course: Life Cycle Assessment: Basic Principles and Uses
Language of instruction: English
Application: The application is already open! please submit your application until March 13, 2020!
Date&Time: April 16, 2020 until June 4, 2020, 14 to 16 (CET)
Location: Due to the COVID-19 outbreak, the course will be held fully online.
Certification: All the particiapnts will receive a certificate upon successful completion of the course and passing the final evaluation.
Fee: This course is currently free!